Pinky McLadybits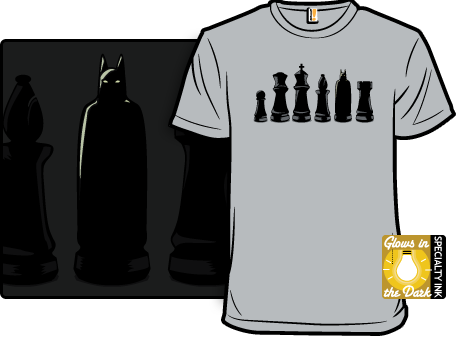 The Food Network Store
has 50% off and free shipping on Guy Fieri knife sets. The handles have some sort of swoop and star design. Yep.
The Disney Store
has Dooney & Burke purses that are new as well as some that are on sale.
Barnes & Noble
has 20& off Elf on the Shelf items. Elf on the Shelf is a way to get your kids to behave around the holidays. I used to use fake coal to get Pinky Jr. in line, but she's so nosy that she figured out it was candy. Though she did think Santa turned it into candy...
Amazon
has 50% off select television seasons of shows like Community, Sons of Anarchy, The Walking Dead, Dexter, and Mad Men.
Dockers
has markdowns up to 75% off and free shipping on orders $50 or more.
Today's
Shirt Woot!
is the chess and Batman blend The Dark Knight. IT GLOWS IN THE DARK! $10 + free shipping.