Pinky McLadybits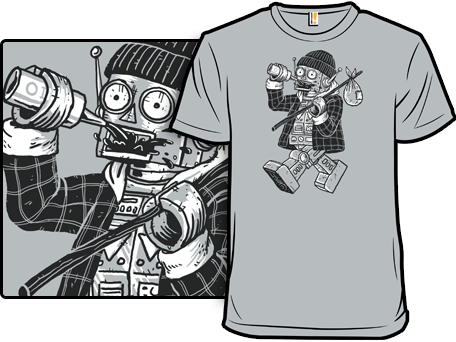 Best Buy
is having a midnight sale, starting midnight EST, 9PM PST. You can preview the deals now.
Today's
ShirtWoot!
is Robo Hobo. Drinkin' oil, sleeping on the rails, holding up signs on the highway that say "WILL COMPUTE FOR OIL".
That Daily Deal
has a T-Rex Hates Pushups shirt for $4.99+ $2.99 shipping.
6PM
has up to 77% off Crocs. I didn't know Crocs made boots, but there they are.
Sur La Table
is having their winter clearance with up to 50% off selected items.
eyes lips face
has a Free Beauty Clutch with orders of $25 or more and code BEAUTY.
ULTA
has $3.50 off any $10 purchase with code 74219.