Pinky McLadybits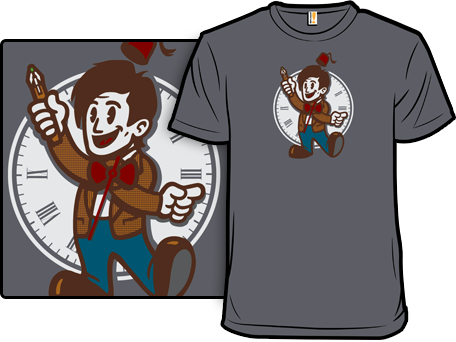 Today's
Shirt Woot!
is Eleven. If you don't know what that means, you won't like the shirt.
The Disney Store
has 30% off Holiday Decor and 30% off personalizable sleepwear. You can also get a $10 holiday plush with any $40 purchase with code HOLIDAYPLUSH (regularly $19.50 each).
Amazon
is continuing Cyber Monday week with discounts on everything from cell phone cases to Kindle books.
Chinese Laundry
has an additional 25% off all clearance items with code ALIST11.
Kohl's
has an additional 20% their already 50% off prices. Use code HOLLY20.
Sellout Woot!
has a Panasonic 14.1MP Digital Camera with Leica 16x Optical Zoom, GPS & HD Video for
$169.99 + $5 shipping.
Know someone that adores Jones Soda? Get two 12-packs with personalized labels for $30 from
Groupon
.
Sephora
has lots of weekly specials, like benefit Tan About Town set for $10 or a free holiday sample kit with any $25 purchase and code PREPKIT.
ULTA
has a free luxury robe with any $30 or more fragrance purchase.